Algae Tech Conference
Algae Tech Conference,
Madrid, Spain
4 & 5 September 2019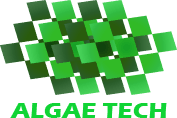 Algae are called the green gold of the future as they became a valuable and sustainable feedstock for numerous industies. They are used in producton of biofuels, novel food,animal feed, chemicals, materials, cosmetics, biofertilizers or CO2 utilization. The market is rapidly growing and it is still far from reaching it's full potential. Scientists are working on new technologies and cost optimization to scale up pilot projects to industrial production.
Algae Tech Conference, taking place on 4-5 September 2019 in Madrid, will bring together major stakeholders in order to highlight the latest technical and commercial issues. We will examine the market, regulations, latest technologies and applications for various industries.. We invite you to join your peers for 2 days of interactive pressentations and networking sessions.
More information, details on the programme or want to register?
Click here.
Date

28/08/2019

Tags

AgendaPAST