Bioenergy Europe Statistical Report 2019
Biogas & Biofuels for Transport
Bioenergy Europe
2019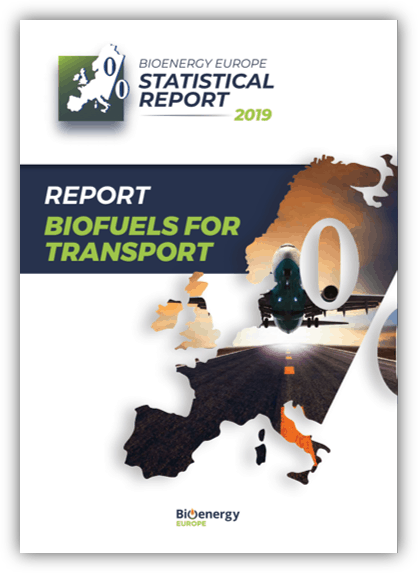 Since its debut in 2007, Bioenergy Europe's Statistical Report has provided an in-depth overview of the bioenergy sector across EU-28. 
Enriched every year with new statistics and findings, it gathers unique data on the dynamics of the European bioenergy market from a growing number of international contributors, helping the industry, decision makers, investors and all bioenergy professionals to better assess the situation of bioenergy in Europe.
Readers will get accurate, up-to-date information on the overall EU energy system, the current state of play of bio-heat and bio-electricity, the availability and dynamics of supply, and much more – including a whole chapter dedicated to statistics on pellet.
For the 2019 edition, a new concept has been developed. Bioenergy Europe will publish seven shorter reports each covering one specific sector of bioenergy. These reports will be published at specific times of the year as indicated below. The reports are, once more, offered free of charge!
The Statistical Report 2019 consists of seven reports:
Upcoming reports:
Bioheat – Expected September 2019
Pellet – Expected October 2019
Bioenergy landscape – Expected November 2019