Biomass Mobilization Innovation and Strategy course
Biomass Mobilization Innovation and Strategy course
Spring 2021
We invite you to join us in the Biomass Mobilisation Innovation Course (#BioMob).
Introduction
Scaling up sustainable bio-feedstock supply chains is a big challenge for many companies and organisations in the transition to the circular, bioeconomy. This is touching on different parts and dimensions of innovation. It is about identifying bio-feedstock potential that do not harm -or strengthen- biodiversity and contribute to carbon sequestration, logistic challenges, transparency, technical innovations and cooperation.
In 4 masterclasses you will examine how to identify and develop sustainable bio-feedstock supply chains for biorefinery.
Content
During the course you focus on different approaches for biomass mobilisation and dimensions of innovation such as governance, logistics, commodities, policies, revenue models.
Understanding how to develop value together with (local) stakeholders. Innovative concepts for intermediate products, commoditisation for biorefinery technology platforms, including certification and logistics.
We will look into the following bio-feedstock strategies: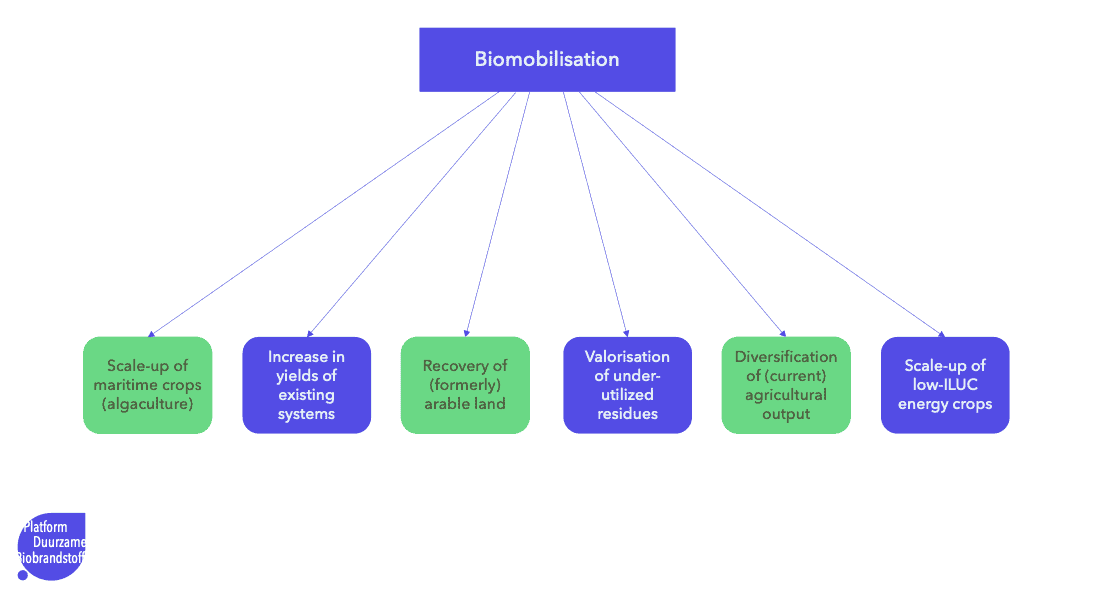 Programme
15 April – Masterclass 'hidden potential in recovery of formerly arable land', Berien Elbersen WUR
18 May –  Biofeedstocks from 'wetter ways of farming': seaweed and peatlands
10 June – Mapping unused residues and wastes in the agri/food industries
29 June – Final presentation
Apart from attending the seminars you're expected to spend at least half a day to prepare for a personal topic to present and discuss with your fellow course members. This entails time for reading and desk research.
A final presentation to a wider audience will be part of the course.
For whom?
The biomass mobilisation innovation course is designed for professionals and academics (university/university of applied sciences) that are open to explore new approaches. The course is meant to create a network of front runners in sustainable bio-feedstock mobilisation. You have the opportunity to exchange your views and experiences with a group of fellow professionals. The group will consist of a maximum of 15-20 participants.
Dates and commitments
Dates: 15 April – 18 May – 10 June – 29 June 2021
Times: 14:00 – 16:00
Commitment: the innovation course will be free of charge. We ask for committed participation, an open mind for explorations and willingness to build collective intelligence.
Registration
Date

30/06/2021

Tags

AgendaPAST