Biomass production, supply, uses and flows in the European Union
JRC Joint Research Centre
2018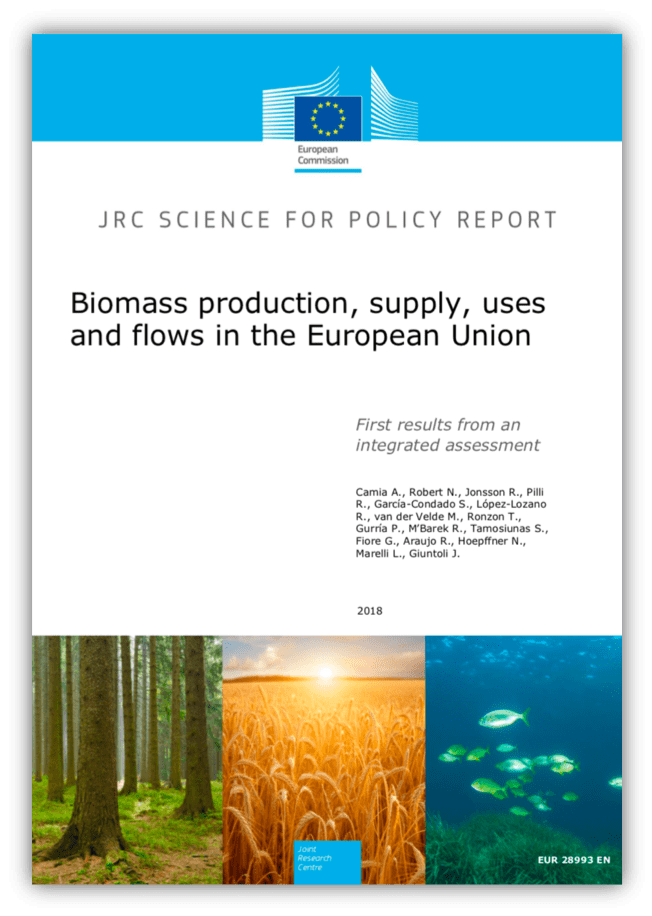 Quote uit de managementsamenvatting van het rapport:
"This report illustrates part of the results from the first two years of JRC biomass study, carried out in the context of the mandate on the provision to EC services of data and analysis on biomass flow, supply and demand on a long-term basis.
The JRC biomass study has a wide scope and is a long-term endeavour, not having a pre- defined duration. Here we refer to the results after the first two years, with a focus on the assessments of the biomass produced in the EU, how much is being used and for what uses, and how to assess the related environmental impacts. We report quantitative estimates on current EU biomass production, uses and flows for the sectors agriculture, forestry, fisheries and aquaculture, and algae. The document contains the best estimates we had been able to attain from available data and our current knowledge, yet highlighting the remaining gaps and underlying uncertainties."
Het rapport is hier te downloaden.