The role of low carbon fuels in achieving the Paris Agreement
Workshop at EUSEW conference
18 June, 14:00 – 15:30
Brussels, Belgium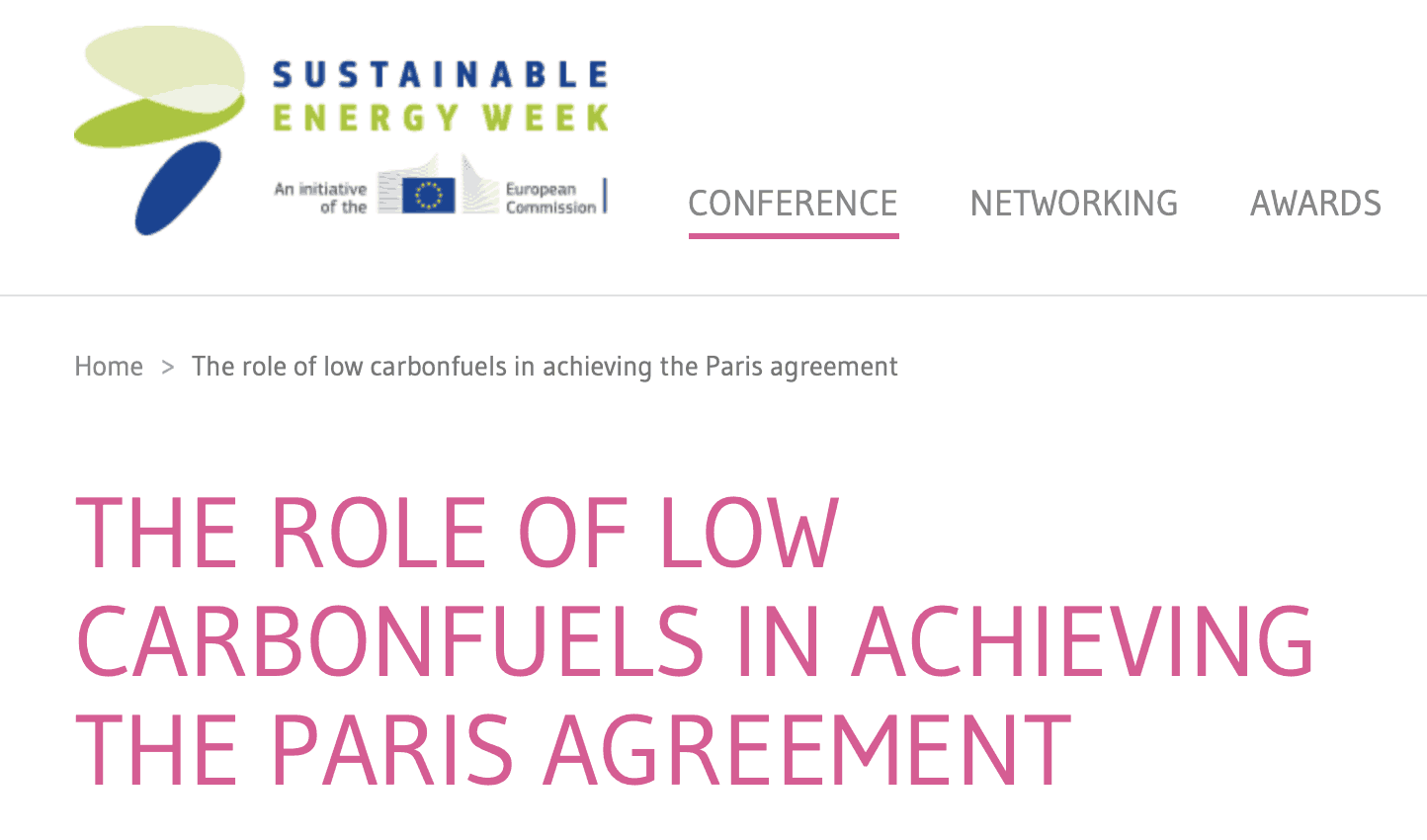 From 18 to 20 June the Policy Conference of European Union Sustainable Energy Week 2019 will take place in Brussels. The conference is free of charge for all participants. Registration is open!
One of the workshops of the conference focuses on the role of low carbon fuels in achieving the Paris Agreement. The workshop is hosted and organized by ART Fuels Forum.
Transport is the only sector of the EU and global economy where the greenhouse gas emissions continue to increase. The Paris agreement has ambitious targets and recent studies indicate that these can only be achieved with an increased use of bioenergy in general and biofuels in particular in the sector
of transport. The session will focus on the role biofuels will have to play in order to meet the Paris objectives. Presentations will be from international institutions such as IEA, IRENA and Biofuel Platform, national governments and from the EU biofuels industry since these are the key interlocutors and stakeholders who can facilitate the rapid change to decarbonised transport. The event is targeting decision makers at national and European level.
details of the workshop are found here.