UPEI, representing Europe's independent fuel suppliers outlines, in its 2050 Vision the essential role of carbon neutral fuels, next to renewable electricity and hydrogen, in achieving the Paris Targets.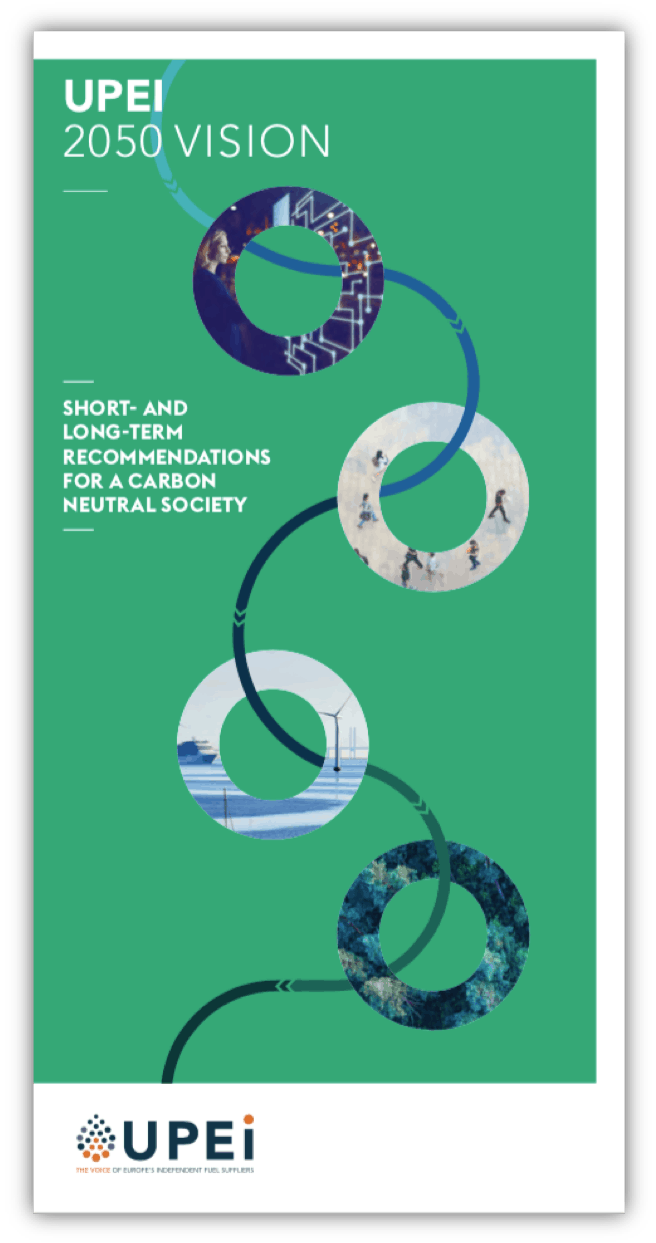 Answering to the European Commission call for feedback on the long-term climate strategy, UPEI, representing Europe's independent fuel suppliers, launches its 2050 vision: short- and long-term recommendations for a carbon neutral society". This objective can only be achieved in an affordable way through the deployment of both electricity and fuels, to maximise emission cuts in the transport and housing sectors, at the lowest cost with the best use of our resources.
UPEI 2050 vision promotes the use of alternative fuels and the improvement of energy efficiency to reduce emissions immediately, while developing carbon neutral fuels to suit all needs and applications in the longer term. These carbon neutral fuels are advanced biofuels and biogases, e-fuels and other solutions such as recycled carbon fuels. They offer many advantages: they feature a significant energy content, and can be moved, stored, and used in the existing distribution infrastructure and appliances. Their production and deployment must be stepped up to deliver their full potential to fight against climate change.
To make this vision a reality, policy enablers are needed. UPEI calls upon governments to adopt a technology neutral approach to the energy transition; ensure a stable policy framework, favourable to investments; define long-term targets rather than market bans; consider social acceptance and affordability; and support innovation in low carbon fuels.
Read more at UPEI's website.
Download the 2050 Vision Brochure and 2050 Vision Paper by clicking the links.